With the end of the year almost here, we're excited to announce a new major feature release that's available to all Skills Base customers.
Say hello to the new interactive Skills Matrix. All employees and supervisors now have one consolidated location to view and in some cases edit:
Skill level based on self assessment
Skill level based on supervisor assessment
The difference in skill levels
The average skill level
The target skill level
Competency level based on your self assessment
Competency level based on your supervisor assessments
The average competency level rating
If interest levels are enabled on your account you will also have visibility into:
Interest level based on self assessment
Interest level based on supervisor assessment
The difference in interest levels
If you want to learn more about each of these metrics in more detail, head across to the knowledge base article.
Where can I find the new interactive skills matrix?
The new skills matrix feature is an update to all employee dashboards. We've altered the navigation menu to replace the old "Detail" tab with a new "Skills" tab.
From this new view you can easily see your holistic skill and competency levels– Giving you control to understand where your strengths are, and what opportunities you have to improve on.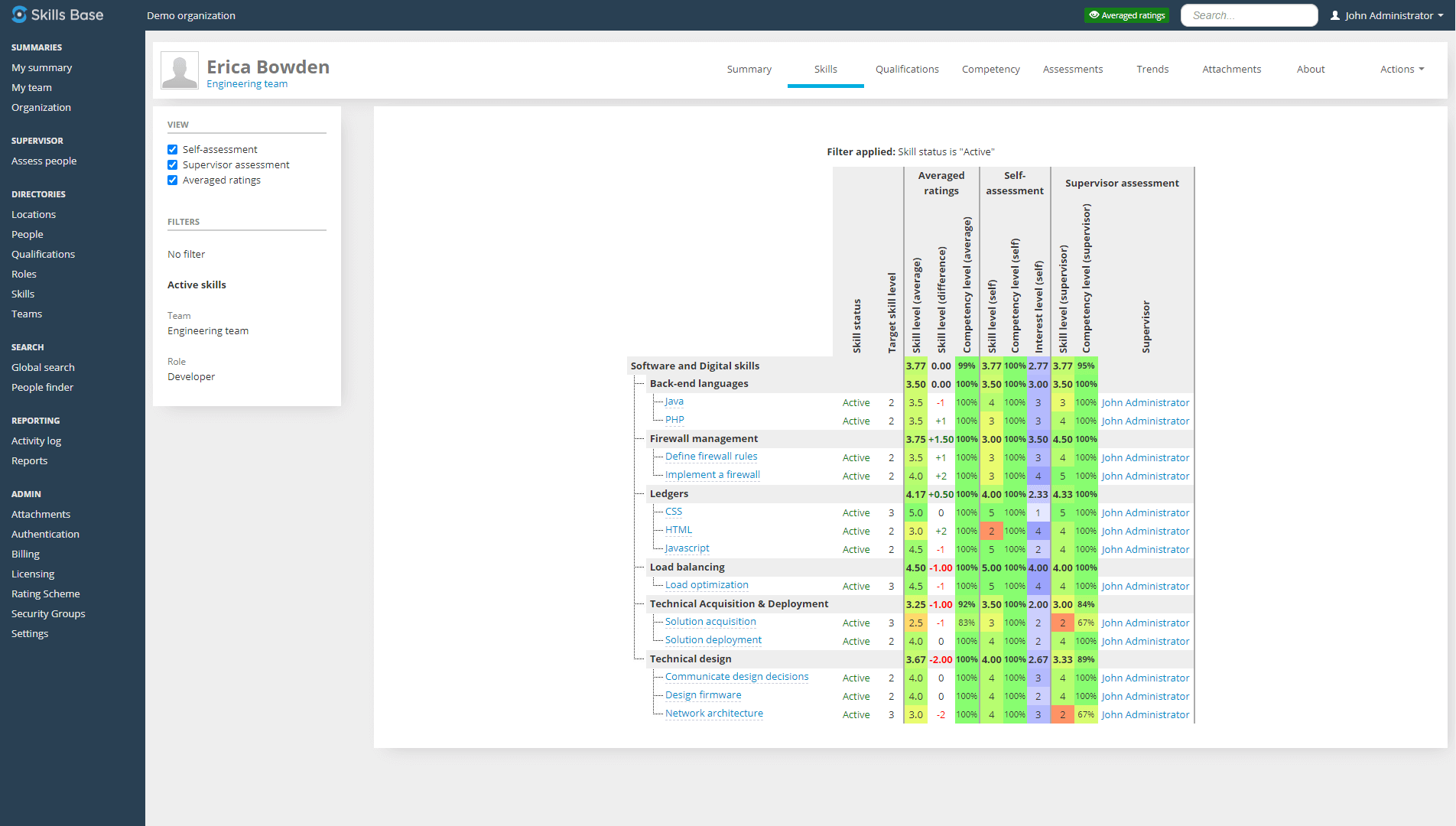 Edit Skill data from within the interactive Skills Matrix
Skill ratings can be edited (where enabled) directly in the matrix, and skill, interest and competency values are color-coded using the Heat Matrix colour schemes which are set when generating a Skills Matrix report.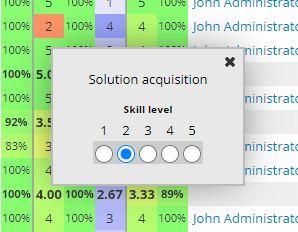 You will also see some new definitions in "active skills" and "inactive skills". Active skills are those that were assessed in either (or both of) the previous self or supervisor assessment, whereas Inactive Skills are those which no longer appear on any dashboards or reports due to not being assessed in any recent assessment.
Dig deeper into each skill detail and trends
The previous "Detail" tab screens are still easily accessible. In order to reach this information you can now access them by clicking on the skill category names.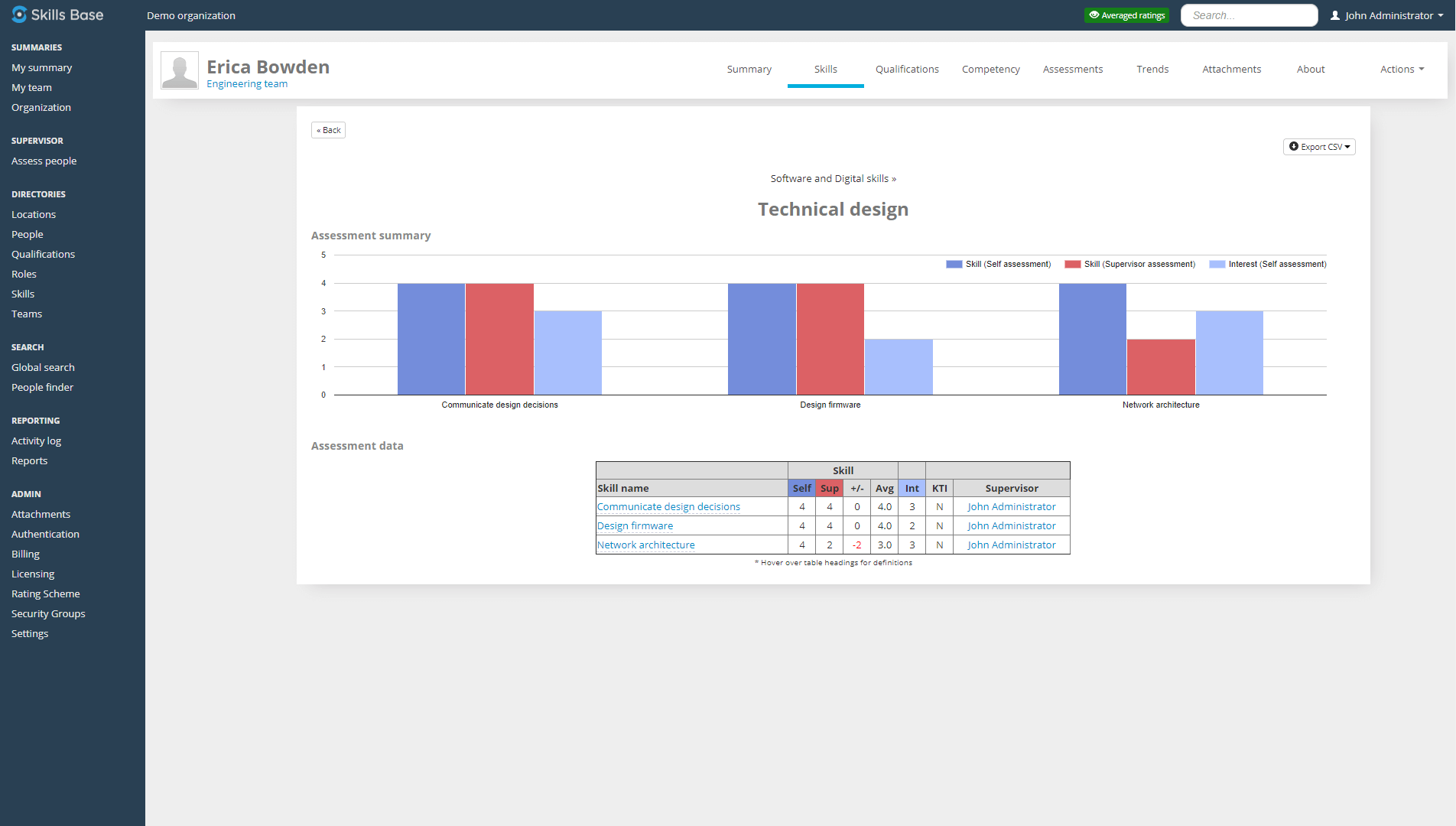 We're really excited to have this feature released to the Skills Base community. If you have any feedback, looking for a demo or want to request a new feature, don't hesitate to reach out to the team.